HAVE A GLASS TEA
Ever wonder, why Russians drink their tea from a glass instead of a cup? Well, according to Alexandre Dumas, in his brilliant "Grand Dictionaire de Cuisine" first published in 1873 and available in translation from The Folio Society, London -- the first cups were made in Cronstadt and there was a picture of the city on the bottom of each vessel.
An unscrupulous shop-owner might thin his tea to increase his profit margin, but savvy customers would call him over and say, "You can see Cronstadt," catching him in a fraud. As a result, Russian teashops in the nineteenth century replaced the China cups with transparent glasses, and thus the peculiar custom was born.
---
"When great changes occur in history, when great principles are involved, as a rule the majority is wrong." ~ Hoosier orator Eugene V. Debs
---
SHALLOW THROAT SPEAKS
"When the strongest nation in the world can be tied up for...years in a war...with no end in sight, when the richest nation in the world can't manage its own economy, when the nation with the greatest tradition of the rule of law is plagued by unprecedented lawlessness...and when the President of the United States cannot travel abroad or to any major city at home without fear of a hostile demonstration -- then it's time for new leadership for the United States of America."
So said…Richard Nixon.
---
"There's a rumor Dick Cheney may run for President in 2008. If he wins, that would make him the first three-term President since Roosevelt." - Jay Leno
---
WEAR CUT OFFS…
Operation USA board member Charles Moed has been doing a lot of on location charity work recently for the Tsunami victims in Indonesia and he sent me the following: "Mercy Malaysia will be holding a mobile clinic to perform circumcision for underprivileged children. Volunteers must gather at Sekolah Kebangsaan. 8.30am Volunteers assemble
8.40am Short project briefing
9.00am Light Refreshments
9.30am Depart to Klinik Kesihatan Pasir Gudang
10.00am Circumcision session
1.30pm Lunch break
2.00pm Session continues
4.00pm Clear up project area
4.30pm End
---
"Beethoven was once arrested for vagrancy" ~ Phil's Phunny Phacts
---
WHICH REMINDS ME OF A JOKE…
Back in the time when the Samurai were important, there was a powerful Emperor who needed a new chief Samurai, so he sent out a declaration throughout the land that he was searching for the best one.
A year passed, and only three people showed up for the trials: a Japanese Samurai, a Chinese Samurai, and a Jewish Samurai. The emperor asked the Japanese Samurai to come in and demonstrate why he should be awarded the position.
The Japanese warrior opened a matchbox, and out flew a bumblebee. Whoosh, went his razor-sharp sword, and the bumblebee dropped dead on the ground in two symmetrical pieces. The emperor exclaimed, "This is impressive!"
He then issued the same challenge to the Chinese Master, who also opened a matchbox from which buzzed out a fly. Whoosh, whoosh, went his great flashing sword, and the fly fluttered to the ground in four neat pieces. The emperor exclaimed in awe, "That is really VERY impressive!"
Now the emperor turned to the Jewish Samurai, and asked him to step forward and demonstrate his prowess. He opened his matchbox, and out flew a tiny gnat. His lightning quick sword went whooooosh, whooooosh. Whoooosh -- but the tiny gnat was still alive and flying around.
The emperor, obviously very disappointed, said: "I see you are not up to the task. The gnat is not dead."
The Jewish Samurai just smiled and said: "Circumcision is not meant to kill."
---
"Accept that some days you're the pigeon, and some days you're the statue." ~ Anon
---
BUSH WITH A BRUSH
Posters for a satirical El Camino Real High School play displaying President Bush with a Groucho Marx mustache and cigar were ordered removed in after a student complained, so new posters were put up with a First Amendment message.
Principal Kenny Lee ordered them struck from the Woodland Hills campus on grounds that they promoted smoking and "endorsing one ideology over another." The school-funded posters advertised the students' play, "The Complete History of America (Abridged)," which satirizes U.S. history. Because the jacket of the original play by the brilliant Reduced Shakespeare Company, depicts George Washington as Groucho, students thought their production promo deserved a fresh look. All went well until a high school senior and Bush supporter wrote a letter of complaint to the administration adding that Bush was also made to look "like an Israeli." "We're a bunch of crazy, light-hearted drama kids," said Joan Hurwit, 17, of Canoga Park, a four-year veteran of the drama department. "We're just trying to promote our play and get to Scotland."
The poster ban infuriated some students, but I'd be infuriated if I were a member of those wrote the play!
---
"I never will understand why you hit Mr. Spitzer with that big wooden duck." ~ Cary Grant in "Every Girl Should Be Married," 1948
---
WHAT IS REALITY?
According to a letter in the recent issue of Fortean Times from Mat Coward in Frome, Somerset, "A White House adviser's advice to reporter Ron Suskind last autumn…dismissed journalists as part of the 'reality-based community' and bragged:
'We're an empire now, and when we act, we create our own reality. And while you're studying that reality…we'll act again, creating other new realities…'"
---
"The accumulation of all powers, legislative, executive and judiciary, in the same hands... may justly be pronounced the very definition of tyranny."~ President James Madison
---
FITS TO A TEE
Also in the Fortean Times, you'll find a bunch of tee-shirts offered by chargrilled.co.uk which include the following slogans:
BODY OF A GOD - SHAME IT'S BUDDHA; JESUS IS COMING - HIDE THE PORN; DIP ME IN CHOCOLATE AND THROW ME TO THE LESBIANS, and the following semi-impenetrable English expressions:
WARNING! CHAVIN' AT LARGE -- 321,YOUR (sic) BACK IN THE ROOM -- I WANT BITT -- I DON'T DO MINCERS -- I CAME ON EILEEN -- 'AVE IT and -- DRINK FECK ARSE.
Brits - help me out. You know who you are…
---
"Software for a modern car can have more than 35 million lines of code, 100 times more than in an interactive video game." ~ Phil's Phunny Phacts
---
I CONFESS
An elderly man walks into a confessional and says, "I'm 92 years old, have a wonderful wife of 70 years, many children, grandchildren and great grandchildren, but yesterday, coming back from the grocery store, I picked up two college girls who were hitchhiking and one thing led to another and - well, we went to a motel where I had sex with both of them three times."
The priest asked, "Are you sorry for your sins?"
"What sins?" asked the old guy to which the father retorted, "What kind of a Catholic are you?"
"I'm Jewish," came the answer, to which the priest replied, "Then why are you telling me all this?"
"I'm telling everybody," said the proud old penitent. Coombs
---
"Heard about this new lo-cal communion wafer? They call it 'I Can't Believe It's Not Jesus." ~ Tom Trocolli
---
IT'S ALL OVER BUT THE SHOUTING
Well, a settlement has been reached in the Interactive Games negotiation, with modest gains in session fees and NO RESIDUALS, due, in part, to a less than resounding majority support for a strike action. (We needed 75% of the 2,000 actors affected.) SAG President Melissa Gilbert concededthat "with great reluctance, our negotiating committee concluded that it is in the interests of the members who work these contracts to make this deal. We will spend the next three-and-a-half years devoting resources to further organize this industry, and return to the bargaining table with renewed strength and vigor to establish a fair participation in the enormous profits generated by videogames." Let's all interact to make residuals happen in 2008!
---
"The wine consultant for Chez Panisse in Berkeley, California is Dr. Richard Vine." ~ Phil's Phunny Phacts
---
HOW WOULD JESUS DRIVE?
Jesus Christ is hoping to move to West Virginia, but he's having trouble getting a driver's license. The man is described as a white-haired businessman who's been using that name for 15 years without a problem. He has a U.S. passport, Social Security card and Washington driver's license -- all bearing the name Jesus Christ -- yet he still falls short of West Virginia's title and license requirements since his Florida birth certificate bears his original name, Peter Robert Phillips Jr. and he still hasn't had an official name change approved in Washington. Jesus Christ!
---
"How did Jesus walk on the water? It was winter." ~ Phil's Phunny Phacts
---
DIS DONC!
Planeteer and fellow voice-over artist and contractor Billy Bowles reports that a U.S. Navy Admiral was attending a conference with his peers from the U.S., England, Canada, Australia and France. At a cocktail reception, everyone was chatting away in English but a French admiral suddenly complained, "Why is it that we always have to speak English in these conferences rather than speaking French?" Without hesitating, the American said, "Maybe it's because the Brits, Canadians, Aussies and Americans arranged it so you wouldn't have to speak German!" Le francais etait silent!
---
"There are more Barbie dolls in Italy than there are Canadians in Canada." ~ Phil's Phunny Phacts
---
ENDS AND BEGINNINGS
It's curtains for "Mother Courage" and due to a miscommunication, I will be performing THIS FRIDAY at 8pm and Sunday at 5 (but that show is SOLD OUT!) And I just got cast as Mark Twain in a new direct-to-DVD educational cartoon series called "Ben & Izzie" which is fitting, since later this year, I'll be singing in "American Tales", a new musical by Antaeans Jan Powell and Ken Stone which includes an amazing piece based on one of Twain's short stories. Meanwhile, my wife is finishing up her run in "If Only" by Antaean Matt Goldsby, based on Balzac's "Pere Goriot" and described by critic Tom Provenzano in the LA Weekly as an adaptation which "intelligently blends farcical elements of French comedy with dark melodrama, taking the audience through elegant music beautifully sung by a cast of gifted singers and tenderly accompanied on a piano by Brian Murphy." Melinda's performance as a funny old French lady was also highlighted in the L.A. Times review! Check listings for details.
---
The Mother Superior announces," We have a case of gonorrhea in the convent." "Praise the lord," says a nun at the back, "I am so tired of Chardonnay." ~ Phil's Phast Funnies
---
LIGHTS OUT
Shining comic spirits are streaking heavenward at an alarming pace. "Howie" Morris, philanthropist/actor Eddie Albert and writer/singer Oscar Brown, Jr., and of course Anne Bancroft, born in the Bronx, N.Y., as Anna Maria Louisa Italiano on Sept. 17, 1931, of whom Dustin Hoffman says, "She was one of the most alive people I ever met, and she had this laugh in her that filled her from head to toe. I can see her, see her laughing right now." I met her on the stage as a young man after a performance of "The Miracle Worker" on Broadway with Patty Duke, but I love the way she describes her first meeting with her dear husband of 41 years, the great Mel Brooks, as related in the L.A. Times: "I said to myself, that guy looks like my father, and acts like my mother. He's for me!"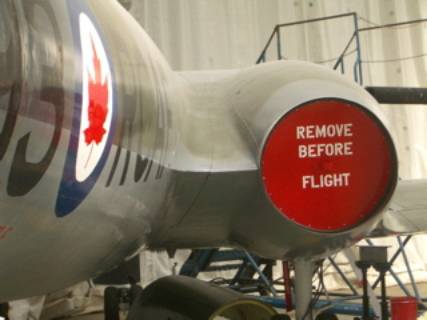 ---
"Space isn't remote at all. It's only an hour's drive away if your car could go straight upwards. "~ Fred Hoyle
---
AND IN MEMORIUM
As you know, Mellie and I have had the great pleasure of performing the works of radio's 95-year-old poet-laureate Norman Corwin at two recent celebrations of his graciousness and genius, and here is his personally scribed obituary for your bemusement: "Norman Corwin, age 126, was killed yesterday in a duel with a jealous lover. His gun jammed." To which I can only add this Irish toast: "We drink to your coffin. May it be hewed from the wood of a hundred-year-old tree that I plant tomorrow!"
---
"I think talking to ghosts will skew younger than talking to God.' ~ Les Moonves on future CBS shows
---
THINKS TO:
Merritt Andrews, John Combs, Gary Margolis, and others whom I may have overlooked; please let me know if you've been uncredited and I'll make it up to you!
---
"The national anthem of Greece is 158 verses long." ~ Phil's Phunny Phacts
---
TAKE ATRIP
STORE WARS: http://www.storewars.org/flash/index.html
CRASH: http://www.ezines4all.com/games/copter.htm
MISSED: http://www.carryabigsticker.com/sorry_we_missed.htm
ER: http://www.tvsquad.com/2005/06/02/coming-soon-er-the-video-game/
BORED? http://viral.lycos.co.uk/attachments/3415/_Boardroom.mov
---
"Cheer up. Life isn't everything." ~ Mike Nichols